Photocopier, Printers and Managed Print Services help for Small Businesses in the UK.
Managed print services keep your printers and photocopiers working, whilst providing savings of up to 30%. An managed print service can keep your small businesses printing costs under control, implement an efficient and reliable print solution and improve efficiency across the board.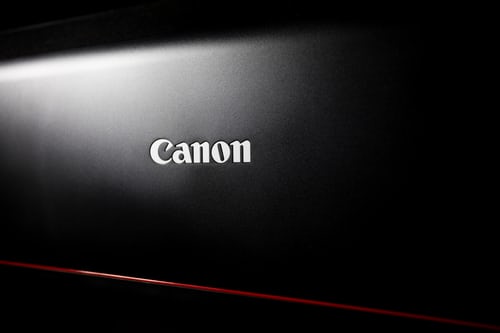 Which photocopier is best suited for my small business?
There are a range of photocopiers and muti functional devices (MFD's) available on the market today, all manufactured by various brands and with varying types of technology.
The majority of A4 and A3 photocopiers come with print, copy, scan capabilities as standard, however you can add a fax kit, finishers and other ancillaries if required. With the exception of mono photocopiers, most colour photocopiers will print in mono and colour. 
Mono only devices are relatively cheap photocopiers to run as they're designed to print large volumes of print in black and white which means the average cost per print or cost per copy is a lot cheaper than colour counterparts.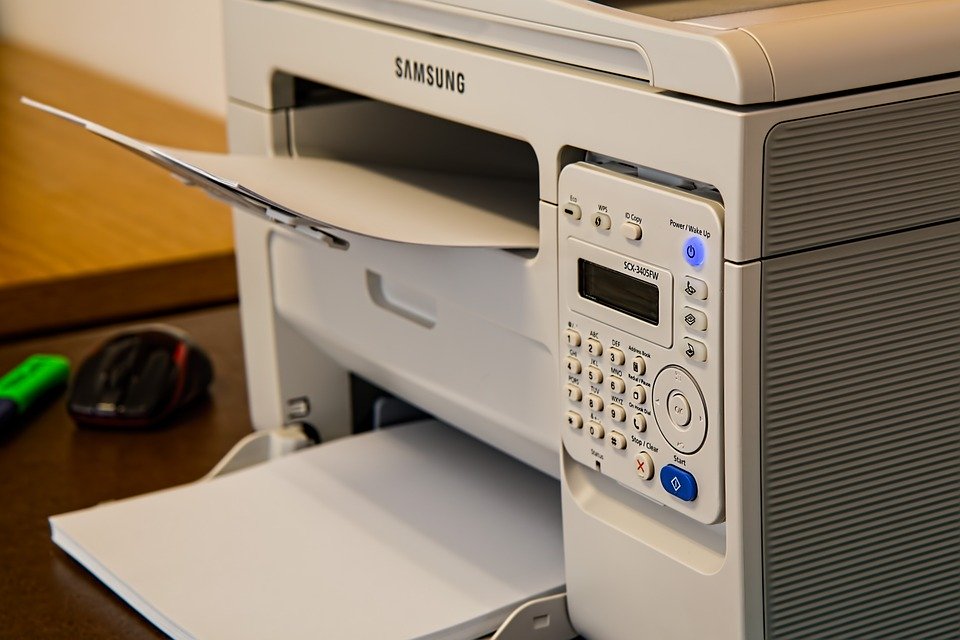 Photocopier repairs, service and maintenance for small businesses.
When your copier breaks down you're going to need a photocopier repairs or photocopier maintenance company to come and repair your copier. Most photocopier repair companies will charge you a call out fee and then a half hourly rate until they complete the job. 
For example from: £65 Initial call out charge (Includes 30min on site)
+£50 per additional 30min on site
Any parts required will be additional to these costs and some photocopier maintenance companies will charge travel costs. 
Paying separately for photocopier servicing can become quite expensive, especially if your photocopier keeps breaking down. Most companies will enter into a managed print services agreement (MPS) or photocopier service contract where the cost of photocopier repairs, photocopier servicing, parts and consumables are all included in the contract. 
Managed print services benefit most businesses because it eliminates any surprise bills for photocopier repairs, this enables accurate forecasting and helps the cash flow of the business. Managed print services also improve business efficiency as the photocopier maintenance engineers will regularly carry out photocopier servicing to ensure the device is working correctly, maximising machine uptime. In the event of a machine breakdown they will usually send a local photocopier engineer to fix your machine. Most managed print service contracts include an 8 hour engineer response time, however this can vary depending on your chosen photocopier supplier.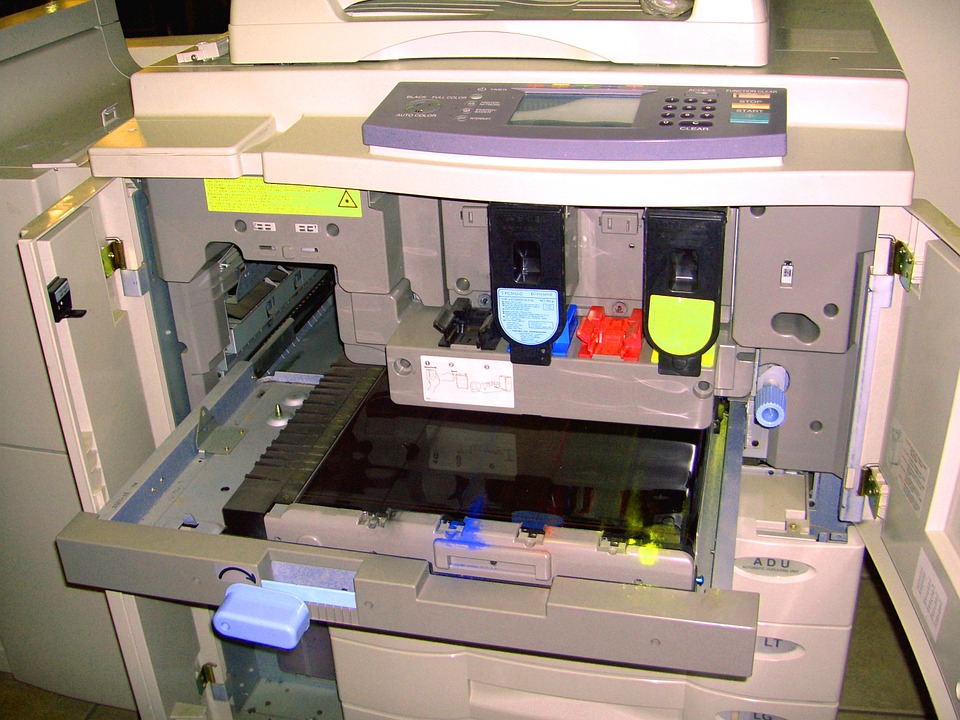 Printer repairs and service for small businesses.
If you run your own business and hear someone across the office yelling "fix this bl**dy printer" then it's time to get on the phone to the printer repair guys.
Printer repairs works in a very similar way to photocopier repairs. There's usually a call out charge and an hourly rate charge for any printer repair service. The cost of fixing your printer can vary depending on the and your chosen printer maintenance company or the level of printer support in any ongoing printer maintenance agreement.
If you have a limited budget then you can always refer to the printer manufacturer's website for additional printer maintenance information, printer advice and printer care tips.
How can a print audit of our photocopiers and printers help my business?
A print audit is where the health of your printers and photocopiers is checked. During a print audit the engineer will be looking at the volume of prints your machine has done over a period of time. How many of those prints were Mono or colour, A3 or A4 and if any parts in the machine need replacing.They will also ask your current cost per copy or how much toner/ink you purchase each month. From this information they will be able to estimate the current running costs of your fleet of printers and photocopiers, forecast the ongoing needs of your business and propose a new print solution.
Managed Print Service networking issues.
If your copier breaks down and it's a networking issue then this is usually chargeable and is not included in your MPS contract. Networking issues are part of IT managed services so if your internal IT team can't resolve the issue then you'll need to call a network engineer. A network engineer usually costs £150 for the initial call out charge and then a half day or full day rate.
Office supplies and consumables.
Most office supplies companies will deliver consumables such as paper, ink, toners, ink cartridges or toner cartridges within 24 hours.
You should investigate any potential cost savings from using compatible toners, remanufactured toners, recycled toners, compatible ink cartridges, remanufactured ink cartridges or recycled ink cartridges. However you should check this doesn't affect any ongoing managed print service agreement or photocopier contract.
Photocopier contracts and billing.
The cost per copy (CPC), cost per click (CPC) or cost per print (CPP) typically represents the amount you pay every time your printer prints a piece of paper. This can vary depending on your photocopier supplier and the terms and conditions in your photocopier maintenance agreement.
Mono prints and colour prints are usually allocated an individual cost and colour copies tend to be ten times the amount of a mono copies.
For example from: Mono at 0.37p per print
Colour at 3.7p per print
Prints on A3 paper are usually double the cost of an A4 copy or print.
Photocopier leasing and rental agreements.
In addition to your photocopier maintenance contract or photocopier service contract you'll probably also have a photocopier lease agreement. Photocopier leasing can be difficult to understand, especially if you haven't leased anything before so we'll do our best to cover the basics. 
Copier leasing and rentals are where you are renting the machine for a period of time. Photocopier leases are typically three or five year agreements. When the lease term expires you can return the copier and exchange it for a new one or you can ask to purchase "title" of the machine and own it outright.
The benefits to leasing a photocopier are it requires very little money upfront, so it's a great option for companies that are short on cash or for those that want to spread the cost of their office equipment. Leasing allows you to purchase a higher-end photocopier than you would've been able to afford otherwise, providing you've been accepted for credit by a funder.
If you use photocopier leasing for your business then you're never stuck with outdated photocopiers or printers. As office equipment changes and technology advances your state-of-the-art photocopier could easily become obsolete in five years time. With a lease, you can upgrade to the latest technology every few years.
Things you should look out for in your managed print service (MPS) agreement:
Minimum billing – Minimum billing is a charge where you are billed a minimum amount every month or quarter depending on your billing cycle. The minimum bill is charged regardless of the amount you print. Some photocopier dealers have a clause in their maintenance agreements allowing them to increase the minimum billing charge whilst you are in contract.
Cost per copy annual percentage increases – An annual percentage increase is where the cost per copy or cost per click is increased every year. For example the mono cost per copy may increase from 0.3p to 0.33p representing a 10% increase. Why? Well, think of this in the same was as the costs of running a car. Just like a car, the older your photocopier gets the less efficient and more costly it becomes to maintain. It's likely your copier dealer will have an annual percentage increase written into the equipment service agreement (ESA), however we suggest you ask to get this increase capped to avoid any major cost increases and make sure you get this agreed and in writing just to be on the safe side.
Charging for scans – Some maintenance agreements will have a charge for scans. Scans are charged in a similar way to copies where you pay per scan. (For example from 0.2p per scan) The copier dealer can justify this charge, claiming it's to cover any wear on the scanning components of the device, particularly if a the device is being heavily used for scanning.
Parts inclusive or parts exclusive – Photocopier contracts are usually three or five year agreements. When you sign your photocopier lease it's important to confirm the length of time any replacement parts that are included in your contract. For example, you could sign a five year agreement with parts inclusive for three of those years. After three years into the agreement you'll be expected to pay for parts during the remaining two years of the contract.
Toner inclusive or toner exclusive – Managed print services and photocopier maintenance agreements usually have toner inclusive or toner exclusive options. If you are signing an MPS agreement you should make sure toner is inclusive and covers the full duration of the contract. If not, then you could end up paying additionally for toners and inks.
Postage and packaging costs – Make sure postage and packaging of delivering consumables such as ink cartridges, toner cartridges, waste toner cartridges and machine parts are included in the contract. Again, if this isn't included then you could end up with an excess bill.
Local photocopier dealer or photocopier suppliers near me.
There are plenty of local photocopier suppliers across the UK. You may already have managed print services or document management services with these recognised copier dealer companies. The majority of photocopier companies are capable of servicing photocopiers however we suggest you ask your chosen supplier for references and check with current customers to get a true indication of the level of support and service.
Here's a list of some photocopier and managed print service providers in the UK.
Apogee, Xenith, M2, Danwood, Balreed, CityDocs, Annodata, AltoDigital, Activ8, Insight Systems, Workflow Group, Control Print Solutions, Xerotec, Mode Print Solutions and Capita.
Should I buy a used photocopiers and second hand photocopier for my small business?
Used photocopiers and second hand copiers are cheap photocopiers to buy or lease compared with a new machine, however you should consider that the overall running costs of a second hand photocopier will be higher. If your second hand photocopier is on a maintenance agreement then the cost per copy for this machine will be considerably higher than a new machine. This is because your photocopier repairs company are expecting to replace parts on the machine, so they've increased the CPC to account for this.
As your second hand photocopier gets older it can be increasingly difficult for photocopier service companies to locate parts for the machine as manufacturers are only obligated to support legacy equipment for a limited amount time.
Well known photocopier manufacturers, also known as OEM's.
Canon photocopiers, Epson photocopiers, HP photocopiers, Konica Minolta photocopiers, Kyocera photocopiers, Lexmark photocopiers, Oki photocopiers, Toshiba photocopiers, Panasonic photocopiers, Ricoh photocopiers, Samsung photocopiers, Sharp photocopiers and Xerox photocopiers
Here's a list of commonly used photocopiers:
Canon Photocopiers – Canon imageRUNNER
Epson Photocopiers – WORKFORCE Pro
HP Photocopiers – PageWide
Konica Minolta Photocopiers – bizhub, bizhub pro, bizhub press
Kyocera Photocopiers – Kyocera TASKalfa,
Lexmark Photocopiers – CX510 Series, CS510 Series, CX725 Series, CS720/725 Series, X740 Series, C740 Series, MX510/611 Series, MS510/610 Series, X790 Series, C790 Series, CX820 Series, CS820 Series, CX825 Series, CX860 Series, X925 Series, C925 Series, X950 Series, C950 Series, MX710 Series, MS710 Series, MX810 Series, MS810 Series, MX910 Series, MS910 Series
Oki Photocopiers – MC853dnct
Toshiba Photocopiers – e-Studio 250AC Photocopier
Panasonic Photocopiers – DP 8020P
Ricoh Photocopiers – IM C200, IM C200A IM C2500, MP 5055ASP, SP C361SFNw, IM C4500, SP C361SFNw, SP C842DN, SP C840DN, DD3344 and DX 2430.
Samsung photocopiers – SL-X7600GX and CLX-9301NA,
Sharp photocopiers – MX6050N and MX-6050N.
Xerox Photocopiers – Xerox Workcentre, Xerox ColorQube, Xerox VersaLink, Xerox DocuCentre.
Print Management Tools and Software.
Nuance, Equitrack, Papercut, UniFlow and SafeCom.
Printers and photocopiers jargon explained.
MPS – MPS is the acronym for managed print services, (It is also used for managed print solutions.) 
OEM's – OEM's stands for original equipment manufacturers. Some well known printer and copier manufacturers are Canon, Xerox and HP.
MFP's – An MFP is a multi functional printer
MFD's – An MFD is a multi functional device
TVP – TVP stands for total volume plan. A TVP contract works in a similar way to your personal mobile phone contract whereby you pay for a set volume of prints each month combined with the leasing cost of the photocopier.
Scan to email – Scan to email function allow you to email documents to yourself or to another recipient directly from your Internet-connected printer or photocopier.
Fax – Fax is very similar to an email attachment. Most people assume fax is a dieing form of communication, stuck in the dark ages or only used by dinosaurs, however in some sectors such as banking and finance, sending a fax is still widely used.
Paper trays – A paper tray is the tray used to store the paper for the printer. Paper trays can be designed to take A3 and A4 paper sizes. Some photocopiers have high capacity A4 tray option for office environments that produce large volumes of print.
Document feeder – A document feeder is for scanning multiple documents, it usually sits on-top of the photocopier. Document feeders can scan at different speeds so if your organisation does a lot of scanning then ensure you select a photocopier that is up to the job.
Duplex printing – Duplex, or double-sided printing means printing onto both sides of a piece of paper. Duplex printing is a particularly useful way to reduce printing costs as you'll use half the amount of paper compared to having your photocopier or printer set to single-sided printing.