Free website, free website builder and our create your own website guide for small businesses.
Which free website builder should I choose?
There are many companies offering free websites, DIY (do it yourself) websites and professional website design services. For example, you may recognise brands such as Godaddy, 123reg and 1&1 to name a few. With so many options available, how do you choose a free website, website builder or website design company that's right for you?
In this article we'll discuss the benefits of a website, the types of websites available and how to decide which option is best for your small business?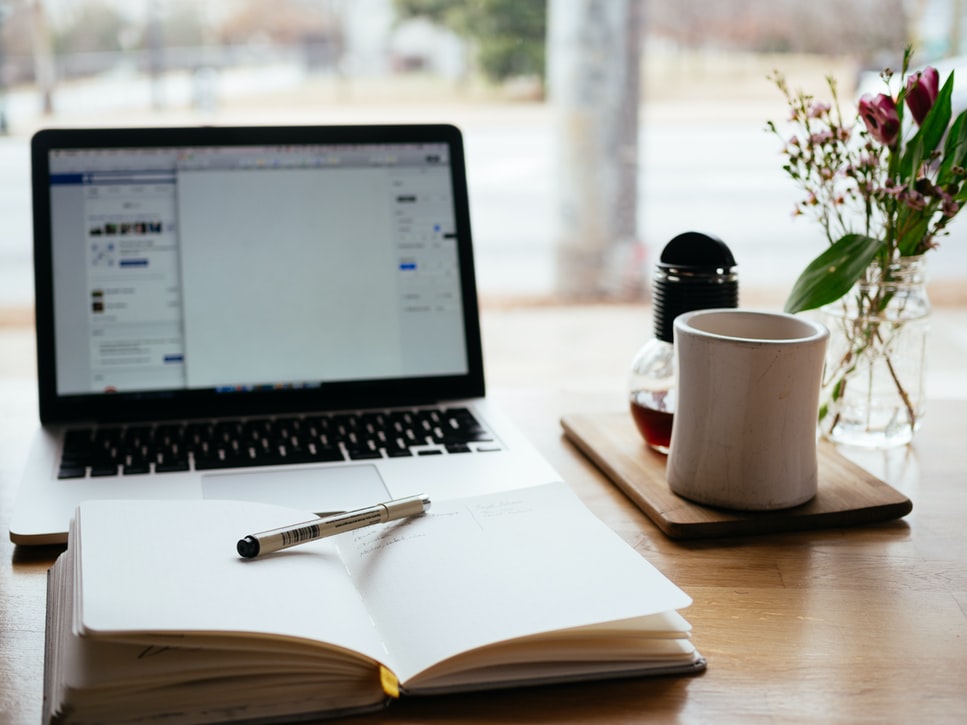 Why should I get a website for my business?
People are looking online to find products and services. In a recent study conducted by Forbes Insight, 82% of customers research online long before making a purchase according to retailers.
If people can't find your site in search engines, or worse still, if you fail to get a website for your small business then you're probably losing customers to your competition.
How will a website benefit my business?
Sell Internationally – You can reach customers further afield, sell to more people and expand your customer base.
Open 24/7 – Your business is no longer restricted by opening hours. This increases the opportunities for customers to buy your products and services 24/7 resulting in an increase in sales.
Up To Date – It's quick and easy to update a website. You can add new products, change pricing or update dispatch times all at the click of a button keeping your customers informed.
Organize Your Online Shop – You can place products and services into categories making it easy for customers to browse and find exactly what they are looking for. You could even offer products as a bundle at a discounted price, resulting in an increase in your unit sales.
Save on Costs – You will have lower operational costs than a bricks and mortar business. Therefore you can offer products at a lower price because you don't have the same overheads as your competition. Price is often the deciding factor for a customer, a lower price can generate more sales.
Monitor Stock Levels – You can monitor your stock levels so you know when to place orders with suppliers. This will improve the quality of service provided to customers and improve the efficiency of your business.
Set Shipping Options – This allows customers to see where in the world your business is willing to ship to. It also identifies the cost of shipping before the customer makes a purchase.
Be Seen Online – Most websites are built with search engine optimization in mind so your website can easily be found by search engines. This means more people will visit your website resulting in an increase in sales.
What is the best free website and best free website builder?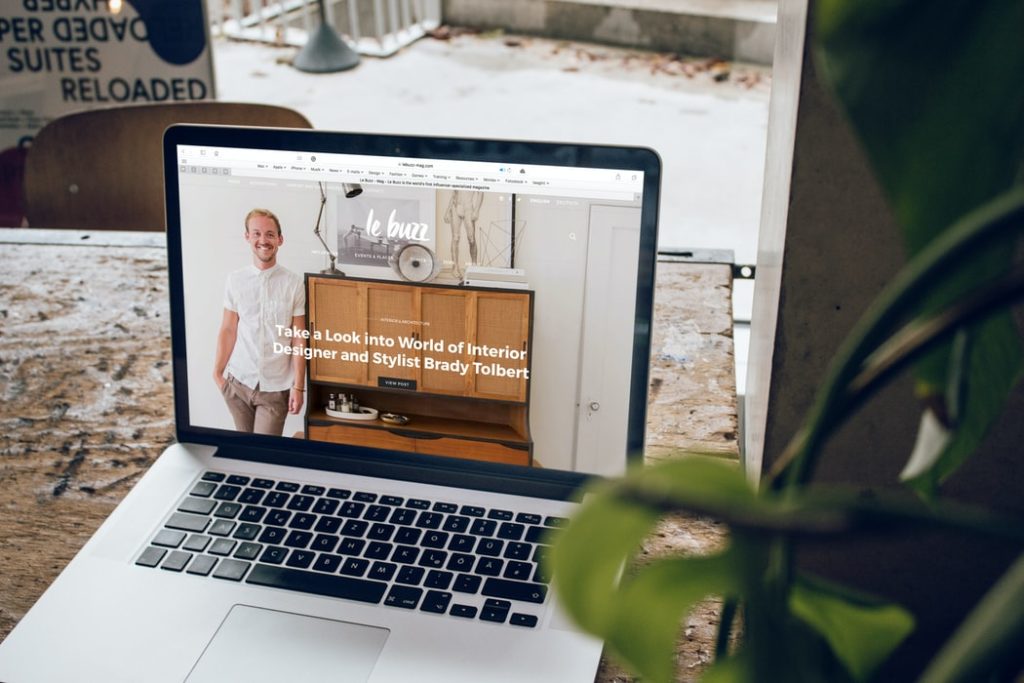 A free website can be an extremely effective tool for blogging, search engine optimization and driving traffic to your professional website. Free website platforms you might recognise are WordPress, Wix, Webs, Yola, Tumblr and Google Sites.
Most free website providers will be operating a freemium model. A freemium model is where the basic website functionality is free and you can pay for website upgrades and additional features.
Consequently most free websites will have limited functionality, so you can expect to see display advertising on your free website, slow website response due to sharing servers with millions of other free website users and a subdomain website address.
For example: freewebsite.smallbusinessesresources.com
Wix free website builder review.
One of the most popular free website platforms is Wix.com. As you would expect, a Wix website is free of charge, you can create your own site using their free website builder and you'll also get free website hosting.
It costs £2.55 per month to connect your own domain name to a free Wix website which will make your free website look more professional to any visitors. You can also upgrade your free Wix website to one of their Premium Plans. The Premium Plan upgrades give you numerous additional features such as additional bandwidth to speed up your site, removal of display advertising to give your site a more professional image, and an ecommerce website or online store so you can sell products online. Wix Premium Plans start from £5.16 per month to £15.57 per month.
With a company website you want to create a professional image and evoke trust in anyone who visits your site, especially if you're hoping to sell products online in an online shop. Whilst free websites do have their uses, unless you upgrade for the additional features they're not particularly effective.
Free websites are great for backlinking to your professional website and increasing your professional websites ranking in search engines, however free websites aren't particularly easy to optimise themselves. This can make it difficult to attract visitors to your free website from search engines.
A professional alternative is to create a website yourself using a free website builder. The website building software is free of charge, however you'll usually pay a monthly fee for your website hosting and your own domain name. Create your own sites are a good option because they can be setup within a couple of hours, they're easy to keep updated and you don't need any website design experience or technical knowledge.
GoDaddy free website builder review.
Godaddy company information.
GoDaddy was founded in 1997, since then they've grown on to become the world's largest domain name registrar servicing approximately 13 million customers.
They have award winning customer service and you may recognise them for their super bowl advertising.
What's included with my GoDaddy free website builder?
With GoDaddy free website builders, a free domain name is included for subscriptions up to three years. After this period the domain name is chargeable at the usual rate. For example a 1 year subscription for a .co.uk domain name registered with GoDaddy usually costs £10.99, so remember to factor this into your future running costs. We've included a list of the domain name extensions you can choose from below.
All GoDaddy website templates and designs are responsive, meaning they'll work on desktop, tablets or mobile devices. They're also fully customisable allowing you to add your company logo, choose your own colour schemes, fonts and images etc. Secure website hosting with 99.9% uptime guarantee, 24/7 support and the option to cancel at any time come as standard across all GoDaddy's create your own site options.
How can I upgrade my GoDaddy website builder?
Website upgrades such as accepting online payments using SSL security, search engine optimisation (SEO), social media integration and email marketing can easily be added. There's even an eCommerce create your own website package allowing you to create your own online store or online shop enabling you to sell to customers online.
What free domain name extension to choose?
With GoDaddy you can choose from the following free domain name extensions for up to three years: co.uk, com, net, org, info, biz, co, xyz
How much does a GoDaddy website cost?
GoDaddy offer a 1 month free trial across all their website builder packages. Pricing ranges from £4.99 per month for the personal website package to £14.99 per month for their feature packed eCommerce website option.
Our 123-reg free website builder review.
123-reg company information.
123-reg is the UK's largest accredited domain registrar looking after approximately 3.5 million domain names. Founded in 2000 they now are thought to represent 1 out of 5 active UK websites.
What's included with my 123-reg free website builder?
With 123-reg free website builders, a free domain name is included for the first year. To give you an idea, a 1 year subscription for a .co.uk domain name registered with 123-reg usually costs £7.99, so we suggest you factor this into any future running costs. You also have more domain name extensions to choose from with 123.reg compared to other providers.
123-reg create your own website packages have fully customisable website templates allowing you to personalise your site to suit your business. You can choose fonts, colour schemes, images and upload your company logo. Website analytics are available across the business and Business+ packages allowing you to monitor how many visitors your site is getting. A personalised email account is also part of the packages so you can send and receive emails using your personalised web domain.
How can I upgrade my 123-reg website builder?
If you opt for the Business+ package then you'll get a host of additional website features. Upgraded analytics give you a greater understanding of how your website is performing and how website visitors found your site in the first place. Three email accounts allow you to send and receive emails from multiple addresses using your personalised web domain. Edit your website to suit the device of your users, change how your site displays and customise the user experience for mobile, tablet and desktop. Create a more professional looking website by hiding the "Built with 123-reg" text. Use automatic backup to keep your site safe and secure by automatically saving and storing copies. Customise your site even further in developer mode where you can add code and edit existing HTML, perfect if you're an expert at website design.
What free domain name extension to choose?
With 123-reg you can choose from the following free domain name extensions for your first year: co.uk, org.uk, me.uk, com, net, org, info, biz, mobi, co, xyz
How much does a 123-reg website cost?
123-reg have a £1 per month introductory offer across business and business+ website builder packages for the first 12 months. After the initial 12 months the business website package is £4.99 per month and the business+ website package is £9.99 per month.
123-reg eCommerce website builder
If you want to sell products online with an online shop then the 123-reg ecommerce website builder is worth considering. Online shops are only available as part of 123-reg's ecommerce website builder package. They are not included in any of the free website builder packages.
There are three create your own online shop packages to choose from ranging from £14.99 – £49.99 per month.
1and1 free website builder review
1and1 company information.
Founded in 1988, 1and1 Internet is owned by the German company United Internet and is therefore one of the world's largest web hosting companies.
What's included with my 1and1 free website builder?
Free domain included for the first 12 months, SSL certificate powered by Symantec, unlimited number of pages, online photo editor, responsive display so will work on mobile, tablet and desktop devices, personal website consultant and 24/7 support, 1and1 site analytics, access to the 1and1 image archive, access to 10,000 high-quality, industry-specific website design templates for your business website.
How can I upgrade my 1and1 website builder?
With 1and1 you can upgrade your analytics to 1and1's SiteAnalytics Plus, giving you more in depth reports about your website visitors and how they found you. The SEO Pro also improves your ranking on Bing, Google, Yahoo and other search engines, meaning you will get more visitors to your site. You can also synchronise your content with your Facebook page giving you additional exposure across social media. The upgraded plans also come with a newsletter tool so you can create monthly newsletters to help keep customers engaged.
If you upgrade to the Premium plan then you'll be able to use the 1and1 eCommerce website builder. This allows you to sell up to 1,000 products in an online shop or online store. You can accept multiple payment and delivery methods such as card payment and PayPal. Additionally you can access online marketplaces including Amazon and eBay. 1and1 are also offering £40 PayPal vouchers and £50 Bing Ads credits with premium plans.
Free domain names with 1and1 website builder?
.com, .net, .org, .info, .biz, .eu, .co.uk, .org.uk, .me.uk and .online
How much does a 1and1 website cost?
1and1 offer three free website builder plans. Their "Basic" plan is £1.99 per month, "Plus" plan is £4.99 per month and "Premium" plan is £9.99 per month for the initial 12 months. After the initial introductory offer your "Basic" plan is £9.99 per month, "Plus" plan is £19.99 per month and "Premium" plan is £29.99 per month excluding 20% VAT.
1and1 have a 30 day trial with money back guarantee across their website builder packages.
Names.co.uk free website builder review
Names.co.uk company information.
Names.co.uk keep things very simple with either a CloudSite or CloudShop website builder allowing you to create your own website or ecommerce online shop using their free website builder tool. All website plans include UK based support, customisable website templates and responsive design so they will work on desktop and mobile devices.
What's included with my Names.co.uk free website builder?
The CloudSite plan includes unlimited bandwidth, unlimited web pages and unlimited web space for your website. You get up to 25 email accounts with 2.5GB email storage and 100 email addresses.
What's included with my Names.co.uk free ecommerce website builder?
Design your own online shop with the ecommerce website builder. You can accept paypal and stripe payments, apply discount codes and sell product online using the inbuilt shopping cart.
Free domain names with Names.co.uk website builder?
Register a free domain name for 1 year with your CloudSite or CloudShop website plan.
.uk .co.uk .me.uk .org.uk .design .website .online .site and .space
How much does a Names.co.uk website cost?
CloudSite 2yr contract from £6.33 per month
CloudShop 2yr contract from £7.91 per month
The alternative to a DIY site builder or free website is to employ a website developer or website design company to build your company website for you.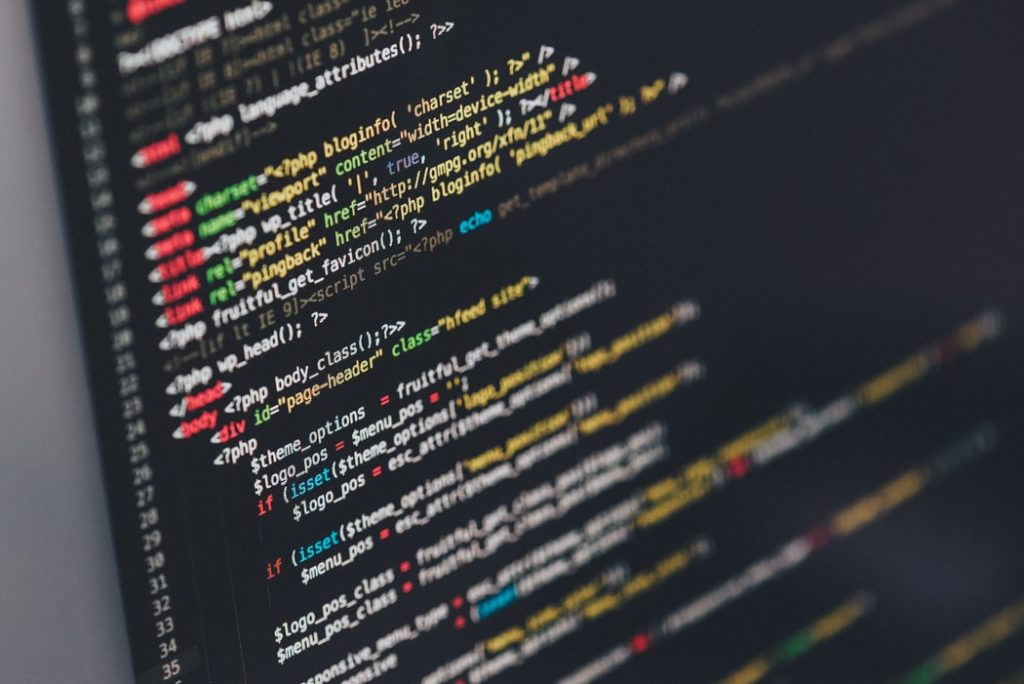 Why use a website design company?
1. Unique Design
When we say unique design we're not only referring to the images, fonts and layout of your website but also the format of the code. When you use a DIY site builder or website template your sites code will look identical to other websites that are using the same DIY website builder or website template and as a result your website can appear the same to search engines, which could affect your website's search engine rankings.
A professional website developer or website design company will code your site from scratch ensuring your website is unique to your business. They will write unique content for the site and ensure you use images, fonts and a layout that is unique to your company. Unlike DIY website builder platforms, who tend to offer a limited choice of fonts, colours and stock images. A website design company will ensure your visitors get a truly unique experience when they visit your site.
2. Up to date
It's important your website remains up to date, both from a security and content perspective. When you use a professional web design company or web developer then they will ensure your site stays safe and secure from any online threats as well as keeping the content on your site constantly updated.
3. Time
Designing, coding, writing content, finding images, search engine optimization, creating sitemaps, the list is endless and can be a very time consuming exercise when building and managing your own website. However, if you employ a website developer to build and manage the website for you, it frees up your time and allows you to focus on the day to day running of your business.
4. Technology
Many DIY website builders will not allow video, RSS feeds, hyperlinks and other useful technologies. This means DIY website builders can be quite limiting and could adversely affect both your site from a user experience and SEO perspective.
When you use a professional website developer or web design company you can choose which technology to use and can be safe in the knowledge that your site is built using the most recent coding practices.
With a website developer you can afford to be a bit more adventurous with your ideas. If your website needs custom coding then a professional website developer is by far the better option.
5. SEO
Whilst most DIY website builder platforms are optimized for search engines such as Google, Bing and Yahoo they can be difficult to fully optimize due to the website builders limitations. A fully bespoke website that has been designed and built by a website developer will ensure you can tweak all the elements of the site and use the latest coding techniques to give your site the best possible chance of appearing at the top of the search engine results.
6. Experience
Website developers are highly experienced at building websites, it's their job, so naturally they have a lot of experience and expertise in this area. When you hire a website developer you can put all their knowledge and experience to good use. Use your web developer as a consultant and ask them for advice about what works and what is best practice for your site. This will benefit you in the long run as you'll avoid any mistakes and ensure your site is a success from the start.
Should I employ a website designer to build me a website?
There are many good freelance website designers and developers that can developed a website to your small business, from start-up's through to established businesses. The main benefit of employing a website designer is it saves you valuable time compared to designing it yourself.
Important website design features and things to consider.
Domain Name – A website address that is easy for customers to remember and relates to your business.
Website Hosting – A hosting service that is reliable and future proofed for an increase in website visitors.
Email Account – Unlimited email accounts to gives staff professional personalized email addresses.
Photo Gallery – A photo gallery lets customers see examples of your work.
Website Analytics – Enables you to track the number of visitors to your website.
Site Map – Makes your website easier to discover for search engines, resulting in more website visitors.
Contact Forms – Let's customer's email you directly for enquiries and quotations.
Download Documents – Customers can download a portfolio of work, catalogue or price list before they decide to buy.
Social Media Integration – Integrate with Facebook, Twitter and other social networks to show the popularity of your business.
Responsive Design – Allows customers to view your website on their smartphone, tablet and other mobile devices.
Google AdWords – Get's your website positioned at the top of the Google rankings for keywords of your choice.
SEO Enabled – Increases your position on search engine rankings.
Website Updates – Website updates keep your website safe and secure against the latest security threats.
Unlimited Customer Support – Our dedicated customer support team is available should you require assistance.
Different types of website.
What is an ecommerce website?
Ecommerce is the buying and selling of products and services via the use of electronic systems.
Why have an ecommerce website?
If you want to sell your products and services online then you're going to need an ecommerce website. When a customer visits your ecommerce website they will browse the online shop, select the items they desire, enter their contact details and pay for it, all online.
Discover your online potential?
We help business owners realise their online potential and show them how to grow their business online. Whether you're a small local shop with 20-30 products or an international corporation with several product lines, we can help you get your ecommerce website up and running. Our team of highly skilled developers will build your online venture from scratch, so your ecommerce website is built to your exact requirements. If you are interested in getting an ecommerce website developed for your small business then speak to a member of our sales team today.
What is a content management system.
Why would I need a content management system?
Business owners want to update their websites on a regular basis. There's no point in having a shiny new website if you can't manage it effectively. The best solution for this is a CMS (Content Management System), which allows you to update your website exactly when you want. You can post articles, news, photos and other media at the click of a button, keeping your website up to date.
Search engines such as Google, Bing and Yahoo will often favour websites that are constantly updated. If you're continually posting new and unique content then you should receive higher search engine rankings than any outdated or poorly maintained site.
WordPress is the most popular CMS, which is used by over 18.9% of the top 10 million websites as of August 2013. Version 3.5 of WordPress has been downloaded over 18 million times.
Joomla is the second most used CMS on the internet, boasting download figures of over 35 million as of July 2013.
Content Management Systems – User training and software updates.
Once your website is built you will need to be trained on how to use it. There are plenty of online tutorials, videos and manuals freely available, however if you require face to face training then this may come at an additional cost. Once your training is complete, you will be able to take full control of your website and quickly harness the power of your content management system.
Over time it is important to keep your content management system updated. Updates often improve the usability of the system as well as improving the security of your website. Failure to keep your content management system software up to date can result in you website being hacked, so it's important to do this on a regular basis.